Covid-19 Healgen Rapid Test UK Gov Approved 20/pk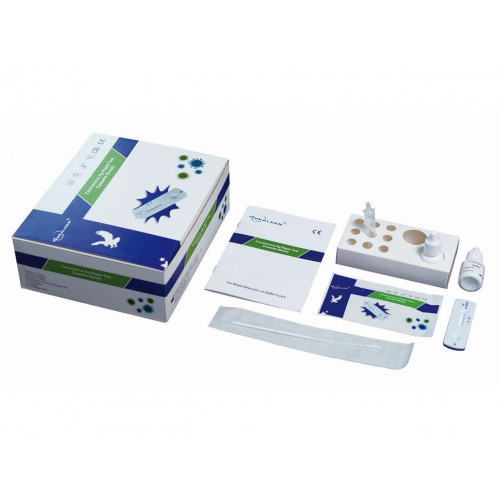 Covid-19 Healgen Rapid Test UK Gov Approved 20/pk
Delivery Time: Next day delivery
Description:
A rapid (15 mins) COVID-19 linear flow self test kit enables you to provide a safe and efficient working environment for your staff and customers. Ideal for schools.

This test is intended to aid in the rapid diagnosis of COVID-19 infections. It is one of only three UK Government approved and is being utilised as part of the Liverpool City trial with over 12,000 test performed per day. It is in high demand from schools, councils and companies.
Does the Healgen Test detect the New Strain of Covid -19 Strain?
Healgen test will detect both the old and the new variant of Covid -19
Who is allowed to use the Healgen Antigen Test?
On 23rd December MHRA (Medicines & Healthcare Products Regulatory Agency) approved Healgen to be used by members of the public for home or business use.
You will get the results after 15 minutes of taking the test, no need to send away. Can detect the latest strain of the virus.
1 Box - £14.99 per test
2 Boxes - £12.50 per test
5+ Boxes - £11.20 per test
Contents:
20 Test cassettes
20 Sterile swabs
20 Extraction tubes and dropper tip
1 Workstation
2 Buffers
1 Package insert
Performance:
The Healgen COVID-19 Antigen Test (Swab) has been evaluated with specimens obtained from patients.
The results show that the test has a high overall relative accuracy.
Relative Sensitivity: 96.72%
Relative Specificity: 99.22%
Accuracy: 98.74%
Further details here PDF
Instructional video here VIDEO
For bulk orders contact [email protected]