Dust Mask FFP2 Mirka No.2 20pk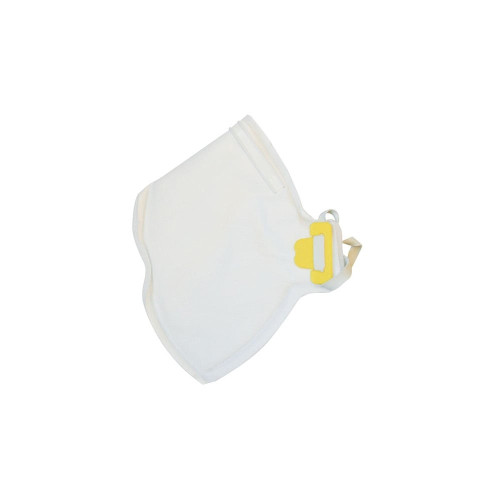 Dust Mask FFP2 Mirka No.2 20pk
Mirka No. 2 FFP2 dust mask 20/box - For fine dust and welding fumes.
Elasticated adjustable strap.
Dust mask FFP-2 reduces the irritation caused by small concentrations of gases and solvent fumes.
Areas of use Mining, Construction, Iron and Steel Industries, Welding and Moulding.
Protects against Wood Dust, Aluminum, Gypsum, Graphite, Magnesium Oxide, Platinum, Coal, Asbestos, Lead, Chrome, Silica, Welding Fumes and many other general hazards.
Filters particles max 12xH.G.V