Pocket door kits for single and double doors to suit both 100mm and 125mm walls.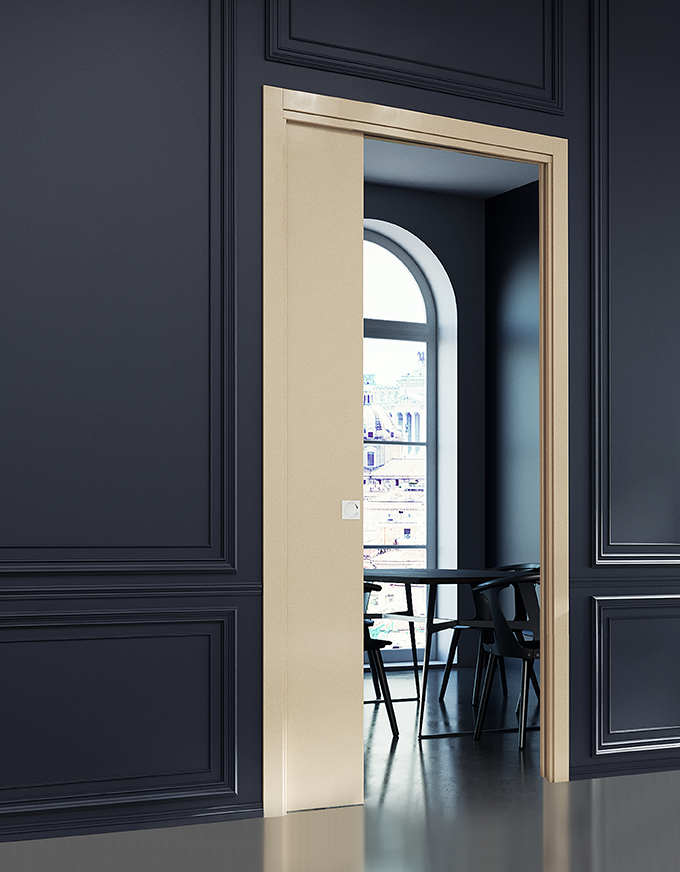 The Evokit sub frame for plasterboard walls offers great advantages, convenience, ease of installation, great durability and simplified maintenance.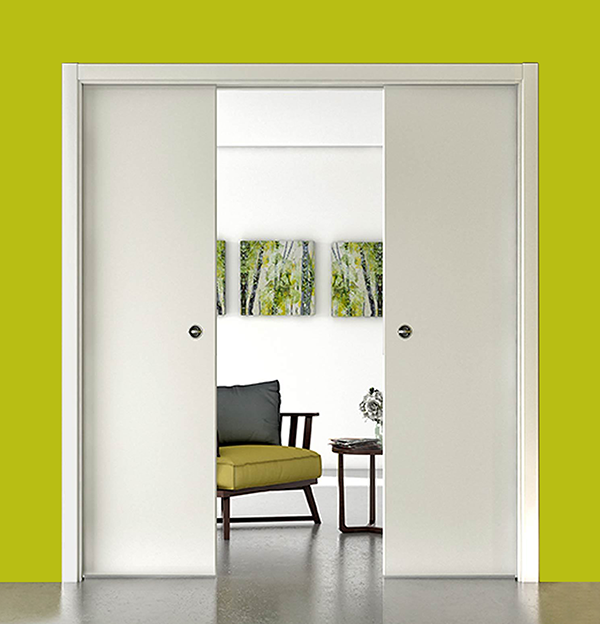 Evokit is the best solution to solve space problem in domestic environments. Choosing a concealed door with counterframe, in fact, you save about 8% of space, to the advantage of habitability and usability as well as elegance, of course.

Pocket door kits come with both 100 and 125mm wall fittings. Easy to construct hot-dip galvanised slat panel frame. Material quality DX51 Z100 with thickness 0.7mm.

Also available Absolute Evo, Single flush pocket door system to suit 100mm walls
Please call our technical sales
team to discuss your requirements - 01280 822288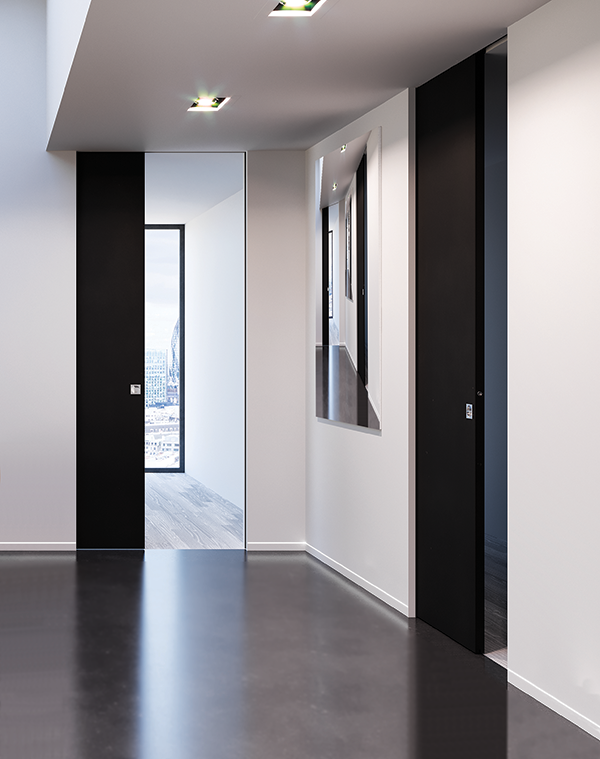 No jambs, no casings, for an elegantly modern design. Absolute Evo is a system composed of a sub-frame and sliding doors without external finishes, which integrates perfectly into the wall. The ideal choice for those who want minimalist style furniture.