Q-Wood Parting Beads Length 3m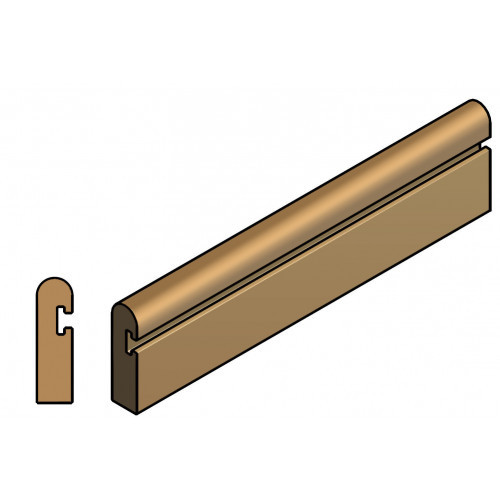 Q-Wood Parting Beads Length 3m
Qwood Standard Parting Bead 7/8mm x 25mm x 3.0 metres

Qwood offers the industry a product that improves and enhances the flow of product through the joinery process. Consistently straight, Qwood can be used with traditional joinery tools, its unique properties improve production with no knots or imperfections.
Qwood can be:
• Cut, mitred, lap jointed
• Nailed and pinned
• Glued and taped
• Shaped for use on arched or round windows.
Qwood is a timber composite product widely used in the timber window and door industry. It reduces processing and has a significant positive effect on production times, storage, sorting and waste.