3M 5925 P2 Pre-Filter Pair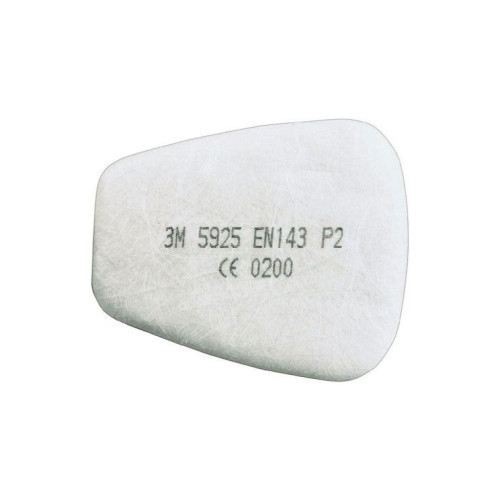 3M 5925 P2 Pre-Filter Pair
Pair 3M 5925 P2R Pre-filter - For use when respirator is used for a combination of particulate and gas/vapour protection. When used in this way, 3M 501 retainer covers are also required.
For use in concentrations of particulates up to 10x Workplace Exposure Limit (WEL) when fitted to a 3M half mask or full face mask.
The 3M™ 5925 P2R Particulate Filter protects against solids and liquid particles. Suitable for 3M™ 6000 and 3M™ 7000 Series Half Face and Full Face Masks.
Typical industrial applications for filters are:
Agriculture
Construction
Food Industry
Foundries
Pharmaceutical
Powdered chemicals
Quarrying ceramics
Refractory materials
Woodworking