3M 6075 A1 Formaldehyde Filter Pair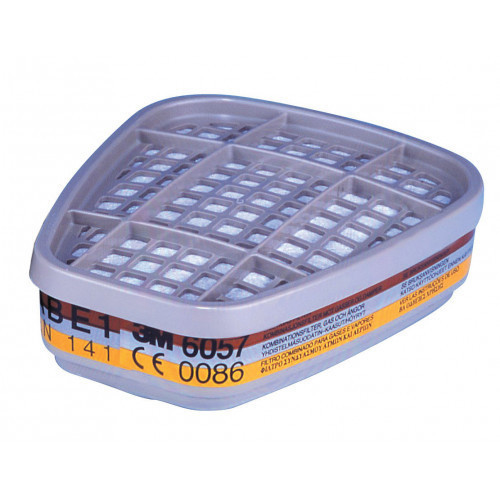 3M 6075 A1 Formaldehyde Filter Pair
3M™ Cartridge Filter 6075B Organic Vapour & Formaldehyde, is one of the 3M 6000 series of filters that are applicable for use in a range of gas/vapour environments. With the appropriate particulate filter added, protection against particulates can also be obtained.
Features
Good balance of weight on face
Excellent field of vision as a result of unique trapezoidal shape
Bayonet fitting ensures precise & safer locking
Versatility: can be used on all 3M6000, 3M 7000 & 3M 7500 Series Half Masks and Full Face Masks¬
The 3M™ 6075B filter can be used in industries where excess levels of organic vapours and/or formaldehyde are present in the workplace atmosphere
NOTE: If there is a need for particulate protection, fitting of a 3M particle filter - P2 (3M 5925) and the 501 retainer over the 6075B will give a combination organic vapour/particulate filter. This will be capable of providing protection against dusts, mists and fumes as well as organic vapours and formaldehyde.