Runners have progressively developed a range of industrial sliding door track systems, unparalleled for their durability, versatility and simplicity. Using only the highest quality materials, our systems are built to last, easy to install and offer the best value for money.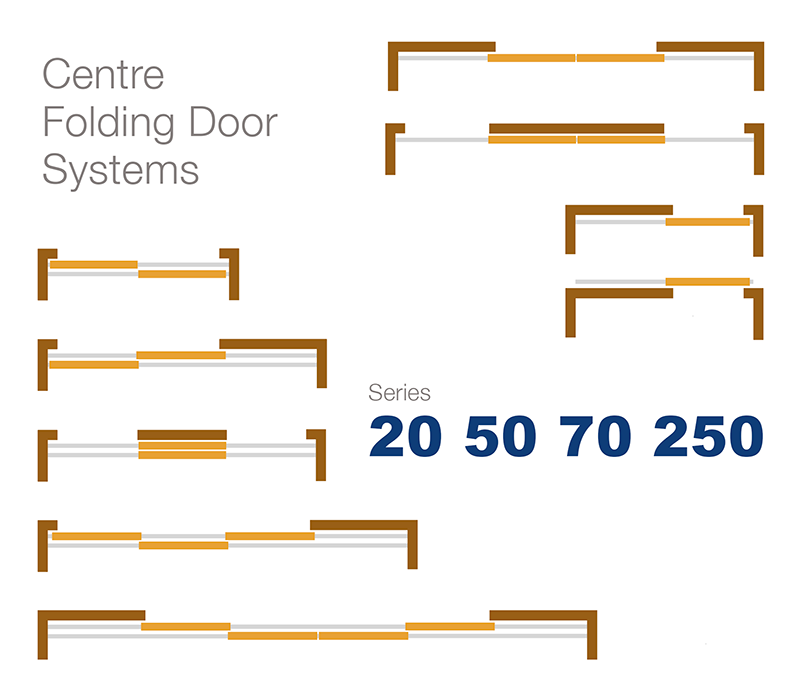 All of our Industrial sliding ranges allow you to do straight sliding applications with doors ranging from very lightweight upto an impressive 1000kg per door Any number of doors can be accommodated.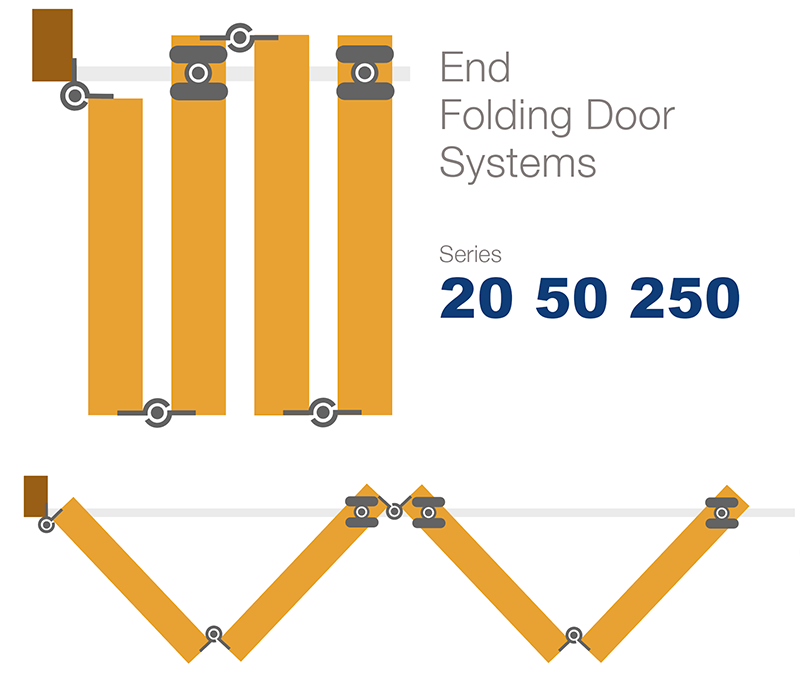 The Industrial sliding door system is capable of achieving many configurations of end-folding bi-fold applications. Shown are suggestions with many other configurations being achievable.